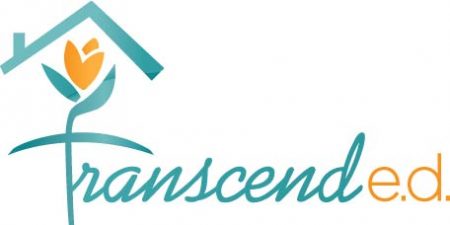 TranscendED is located in the Charlotte Metro region.  Our treatment center provides support to diverse populations by diverse and talented staff.   The goals of our eating disorders treatment focuses on stabilizing physical, psychological, and emotional health. We also help clients to understand the biological, psychological, social, and spiritual causes of Anorexia, Bulimia, and/or Binge Eating Disorder.  At all levels of programming, our eating disorder treatment is designed to provide education about and the science behind eating disorder (including current research developments), normalized eating and fitness, family dynamics, and much more.  In addition, we help clients to challenge and change unhealthy thoughts and behaviors and teach how to effectively cope with feelings.  We teach the skills and tools needed to voice and express thoughts and how to have healthy relationships with others and most importantly with oneself.  TranscendED provides a safe, supportive environment to help individuals bring a healthy balance back to their lives.  We offer a multi-faceted approach to healing eating disorders, which includes traditional and experiential modalities to integrate mind, body, and soul.
Specialties: We provide treatment for female, male, LGBTQ from age 11 to adult. We offer support to L.E.P in the following languages: English, French, Spanish, Arabic, and Italian. We provide different levels of care depending on the acuity of the eating disorder. Anorexia Nervosa binge purge or restricting type, Bulimia, Binge Eating Disorder, Avoidant/Restrictive Food Intake Disorder, Other Specified Feeding or Eating Disorder.
Insurance Accepted: We accept all major insurance plans, Medicaid Cardinal Innovation, and Medicaid Partners. We are open to single case agreement.
Visit Website