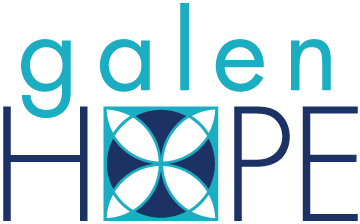 Galen Hope provides individualized, flexible, and evidence-based eating disorder, mental health, and dual diagnosis treatment for adults and adolescents. Led by renowned psychiatrist, Dr. Wendy Oliver-Pyatt, and clinical psychologist, Dr. Amy Boyers, Galen Hope offers partial hospitalization, supported housing, and intensive outpatient programs with community integration and support for families at our treatment center in Coral Gables, FL. Galen Hope's mission is to profoundly impact the lives of our clients, by providing attuned, meaningful, and compassionate care, in an environment that affirms each individual's experiences while building a sense of connection and belonging. Our approach is grounded in high-frequency individual therapy and a focus on supporting clients as they reintegrate into the community-based aspects of their lives.
Specialties: Intensive Dual Diagnosis support for all Eating Disorders and Complex Mental Health issues for Adolescents and Adults , HAES,  Trauma, Attachment, Affirming Gender and Neuro Diversity Support, Bilingual Providers, and Evidence Based Practices ACT, DBT and CBT. 
Insurance Accepted: (Currently pursuing INN contracts.) Ability to offer superbill for ONN benefits with private pay, and options of single case agreements.
Visit Website